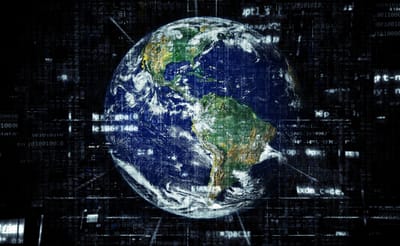 Creative Solutions and Real Results, 100% of the Time.
CirrusTel is a team of Cloud and Telecommunications experts with global capabilities, funded through private investment with the objective to help the CIO and CFO design, use and manage technology to transform their business and improve outcomes. Disruption is the norm in technology. Let us help you stay ahead of the curve!
OUR FOCUS AREAS INCLUDE:
Digital transformation WAN strategies to improve productivity & performance of applications, data and people.
Making sense of "the Cloud" - public, private and hybrid solutions-including readiness assessments.
Geo-redundant solutions - data center, applications and cloud fabrics.
Identifying readiness and a migration plan to SD-WAN.
Identifying state-of-the-art voice options including unified communications.
Performing network security assessments.
Conducting network optimization reviews.
Identifying cost improvement areas including invoice consolidation.
Managing the RFP/RFI process including vendor selection.
Risk mitigation including reducing the dependency on a single service provider's solution.
Implementing metrics to better manage service provider SLA's, billing and project management.
Providing analytics for executive briefings.
Based on decades of experience using concepts like Six Sigma, ITIL and ISO the executives at Cirrus have developed a proven model to help you with your Wide Area Network, Cloud and Voice needs. Defining the correct technology path while helping companies mitigate the risks of migration and implementations is our core focus area!
Leadership includes:
Jon Kaufman, CEO
Jon has built several telecommunications businesses from the ground-up by providing high tech telecommunications solutions as an alternative to the major telecom carriers. Placing an emphasis on providing first class customer care and applications support proved to be what customers wanted and was missing in the industry. An Honors Economics graduate of Stony Brook University, with 30+ years of industry experience, Jon has constantly monitored all facets of the business, delivering customers cutting edge technology while ensuring growth and profitability of his companies.
George Hampton, Managing Partner
30+ years telecom experience helping corporations, public sector organizations, non-profits and service and technology providers achieve operational excellence and faster growth.
Areas of expertise include:
Extensive telecom carrier background.
Product selection & solution design.
Vendor identification & selection.
Vendor management.
Contract negotiation.
Market and technology guidance.
Benchmarking.
Sean Marcil, Managing Partner & VP Sales
20+ years experience in a variety of senior management and/or C-level positions including CFO and COO. Sean's expertise includes helping corporations, public sector entities, non-profits and service and technology providers to understand and apply a wide array of technology allowing them to accelerate their digital business.
Areas of expertise include:
An extensive Solution Provider background.
Helping companies design, manage and use technology to improve outcomes.
Managing the RFP/RFI process.
Consulting including solution design.
Financial analysis including ROI.